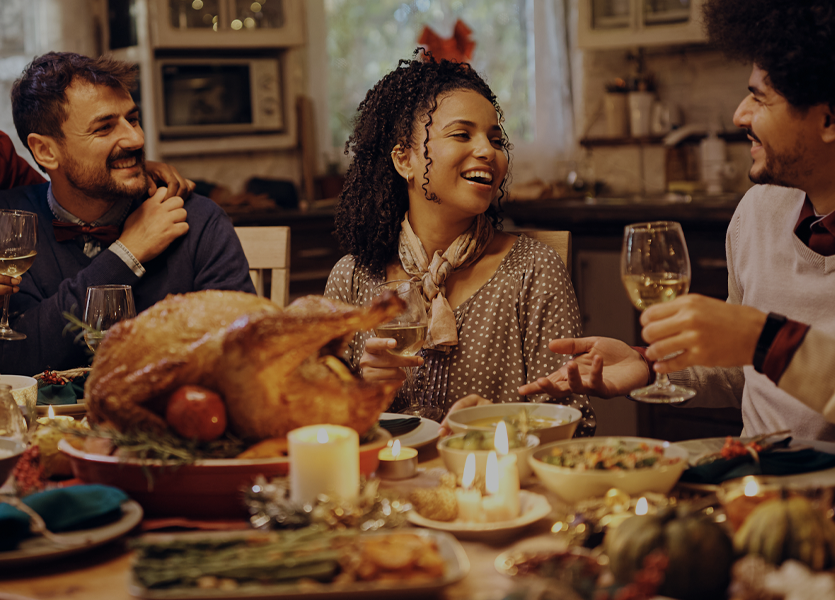 Who knew that holiday values could be so versatile?
With Thanksgiving coming up next week and holidays right around the corner, there's no better time or season to reflect on your business' progress in the past year. No matter your role in real estate, your business is held up by the core values that you embody.
That's why we've collected some key values that contribute to a successful business, big or small. Unsurprisingly, the cornerstones of any successful business double as common holiday values, too—and vice versa.
Let's get into it.
Be generous and kind
While generosity and kindness are the kind of traits that are nice to see year-round, there's something about the colder months that make it easier than ever to appreciate these traits. After all, we're a communal species; maybe it's just hardwired in us to look out for each other.
Make sure to stay generous and extend kindness to your agents or clients. A bit of empathy goes along way, no matter where the client is coming from. Buying a property is often more stressful than not, but you have the power to mitigate that stress (more on this later).
One way to show your generosity, as well as your value, is by providing for those around you. If you're a broker, for example, you could give your agents the CMA tools to help them prove their value and win over clients with all the data they want to know. If you're an agent, you could explore your options for providing clients with the high-touch experience they want, like our agent marketing center.
Own your moment
The real estate industry isn't for the faint of heart. Along with thinking of others, it's important to think of yourself too—from your own expertise and what you offer, to being grounded in the present moment in order to enjoy it and make memories for years to come.
Your expertise: It's gotten you this far and it's what makes your business valuable. Recognizing this, and understanding your value, is crucial to being able to showcase that to your agents and/or clients.
Staying grounded: The true present in real estate may yet be the moments you share with your clients as they make buying and selling decisions that will change their lives.
Whether it's in work or life, during the holidays or the rest of the year, owning your role in these moments as best you can is what will give you the best memories for years to come.
To help inspire you, check out this video below.
Stay true to yourself
Ah, what a tried-and-true sentiment if there ever was one. And yet, this statement has been around for a long time, for good reason. We're talking genuine authenticity here.
Whether you're working with others or taking a deeper look at your own business, staying true to your values is what will give you that solid foundation you can lean on well into the future. And if you lean on it and trust it won't break, so will your clients. Start strong and stay steady, and your business will be on track to exceed performance expectations.
To read more about keeping your business authentic, check out our eBook—complete with tips, examples, and questions you can use to align your business further.
It's not always a hard-knock life
For your business goals in the new year and beyond, you can't go wrong when you think of others, think of yourself, and throughout everything, stay true to your values.
As for us, we'll be there to support you with the best tech, simplified and optimized for maximum efficiency—so you can focus on growing your business.