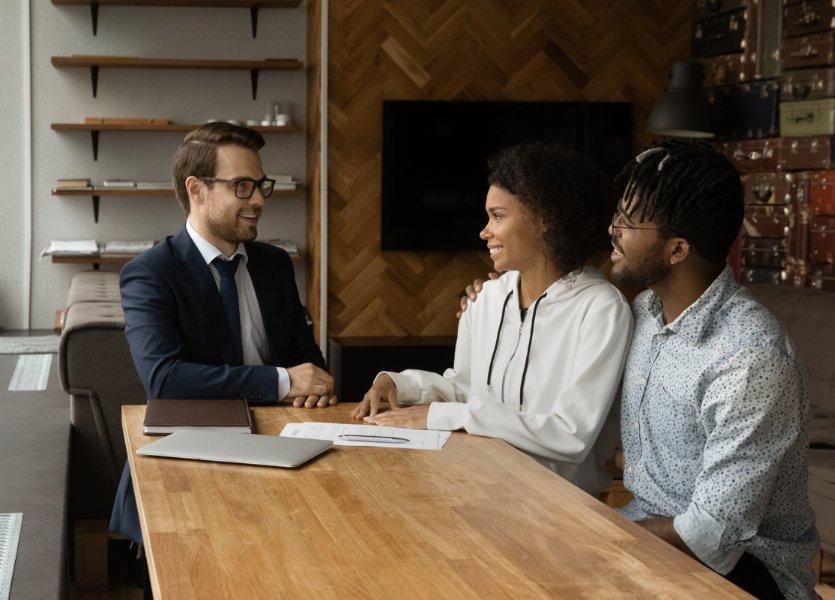 There are a surprising number of moving parts that come together to create the perfect agent–client match and, hopefully, a long-term relationship that spans the years to come.
Whether it's organic or with lead gen software, finding quality leads who are ready to buy or sell is key to your agent business. But afterward, it's your selling style as an agent that comes into play—as well as the buying style of your lead-turned-client. And of course, these factors can vary over time.
Below, we'll explore the specifics of figuring out your style as an agent and applying it to your brand, figuring out the buying/selling style of your clients, and merging both factors to achieve a perfect balance in your business.
Your agent style
Before we get into the types of ideal clients that are out there, it's important to have a firm grasp on your own selling style as an agent. That way, you can define your brand and attract like-minded clients accordingly. This is made of two parts: what you want, and what you offer.
What you want
Consider your agent goals. Take timelines, for example. Do you want to work as quickly as possible? Is your working style more laidback and client-led, or do you lean more toward taking the reins? If you're a new agent, this can take some time to figure out.
What you offer
In addition to what you want, what can you offer? No matter what, emphasizing the quality of your services is key to making sure your clients are confident that you can help them find what they're looking for, with as little stress as possible.
Providing a high quality of service—in terms of timely responses and clear, simple transaction processes—will help immensely in defining your brand and business.
Overall, knowing what you want in a client helps to set up a solid foundation for strong agent-client relationships, moving forward.
Your ideal client's style
Working with people means working with a variety of styles, and real estate is no different. A client's buying/selling style depends on their personality, of course, as well as their interests and goals based on two things: the current life stage they're in, and the investment they're looking to make.
Life stages
Buyers and sellers come from a wide range of stages in life. This could be based on where they're at in terms of career, which ranges from young professionals to retirees and everyone in between. It could also be based on family: young couples, new families, established families, empty nesters—and again, those in between.
Each group of clients will have a different set of priorities and timeline expectations. Exploring and understanding those expectations will make for a smooth transaction and connection.
Investment goals
In any life stage, clients seek different kinds of investments when buying new properties. They might be looking to rent out their property as a landlord or looking for a short- or long-term rental. They might relocate regularly for work or other reasons or be ready to keep the property for a longer span of time. This might be their second home, to be bought as an investment in the market. It could even be a luxury home—a higher-end investment.
As an agent, this is the main factor you can use to pinpoint the types of clients and properties you want to work with.
A perfect match
Overall, finding the best match between an agent and a client, especially when you start out or if you're rebranding your business, is made up of a balance between what you want as an agent and what your clients want as their end goal.
Make sure your brand aligns with these things and then convey it through your website, ads, and showing materials, and you'll attract like-minded leads that foster reliable relationships in no time.