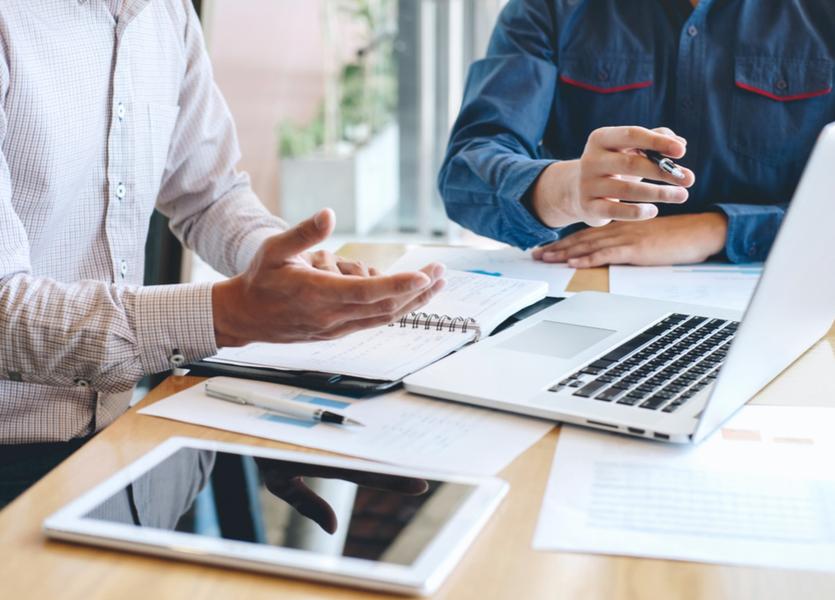 It's one thing to know what transaction management does—from keeping track of paperwork and requirements to submitting forms for final approval. But it's quite another thing to know what it does for the people who work in a real estate brokerage every day.
So when we talk to brokers about technology, we always like to ask. How do they use transaction management?
Here are some of our favorite ways that brokers have told us they use transaction management⁠—including a few innovative ones we wouldn't have thought of otherwise!
Make agents look good to clients.
Today's consumers want a digital experience, no matter what they're buying. In fact, according to Facebook, 56% of people would rather send a message than pick up a phone.
So when you consider that a full-service transaction management system usually includes ways for those consumers to do things like sign documents for their new home from the comfort of their smartphone, without having to call anyone or drive anywhere, it's not really a surprise that that would make an agent look good to a client. It helps them make a good impression, both through being tech-savvy and through making everything easier for the client.
Improve client service and experience.
Building on my last point, the same broker also made a point of telling us how full-service transaction management bolsters the experience and service that his agents' clients receive. As he explained, his agents have been getting great feedback from their clients on the matter.
This client experience and service comes from a few places; how the right data flow speeds up the whole process of buying or selling a home, how they can sign digitally from wherever they are, and even how much easier it is for a long-distance or overseas move.
Transfer data so you⁠—and your admins⁠—don't have to.
As someone who types a lot, I've always found that the more I type a word, the less likely I am to spell it correctly. And it's not just me; the more you type, and the faster you type, the more likely it is that an error will slip in there.
Not too long ago, we had a broker tell us what a time-saver it is when a system has the right integrations and can send information where it needs to be without extra work. Read more about his story here >>
Manage submissions (missing or otherwise)
Oh, I can't make it back into the office today. I forgot it at home. I thought I'd already brought it in. How many times have you heard reasons why paperwork hasn't made it back in?
When an agent forgets to bring in paperwork, it doesn't just slow down the deal for your office; it slows it down for the client, too. A transaction management system—which manages all of those forms digitally, and can send them back to the office via email—means no more paperwork procrastination.
Create a step-by-step training manual.
This isn't one we thought of for our transaction management system, but when we heard it, we thought it was a great idea. One broker explained to us that while he has a transaction coordinator who manages everything, he's set up his system with the right templates so if he ever needs to train someone new, the system will act as a training manual and walk them through the necessary steps.