‍

Team Cloud

Everything you need to be the leading team in your market.

Keep everyone on your team at the top of their game with real estate's top solutions all in one place. Do more in less time and give your clients the real estate experience they expect—and deserve.

TRANSACTIONS
Industry-leading transaction management that adds on to your member benefit.

BACK OFFICE
Real estate's leading back office and accounting functionality, for built-in oversight and visibility into your business.

MARKETPLACE
A curated library of digital tools, solutions, and services for your client's experience.
Lone Wolf Transactions
From lead to close and beyond.
Lone Wolf Transactions adds-on to national, state, and local member benefits, in the U.S. and Canada, to connect directly to an agent's forms and transactions. So you get a brokerage transaction management solution, with agent adoption already built in.
Tell Me More
Lone Wolf Marketplace
Plug and play value into your deals
Just like downloading an app on your phone, add world-class digital tools to your transaction solution for a flawless deal and client experience.
TELL ME MORE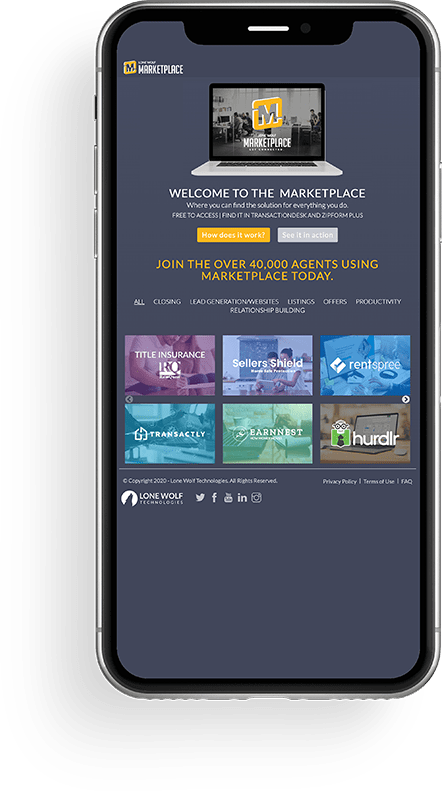 Lone Wolf Back Office
Run your business
The industry standard in back office and accounting tech handles everything for you, from calculating and automating commissions, to tracking expenses, financials, and reporting it all back to the brokerage.
REQUEST DEMO
LEARN MORE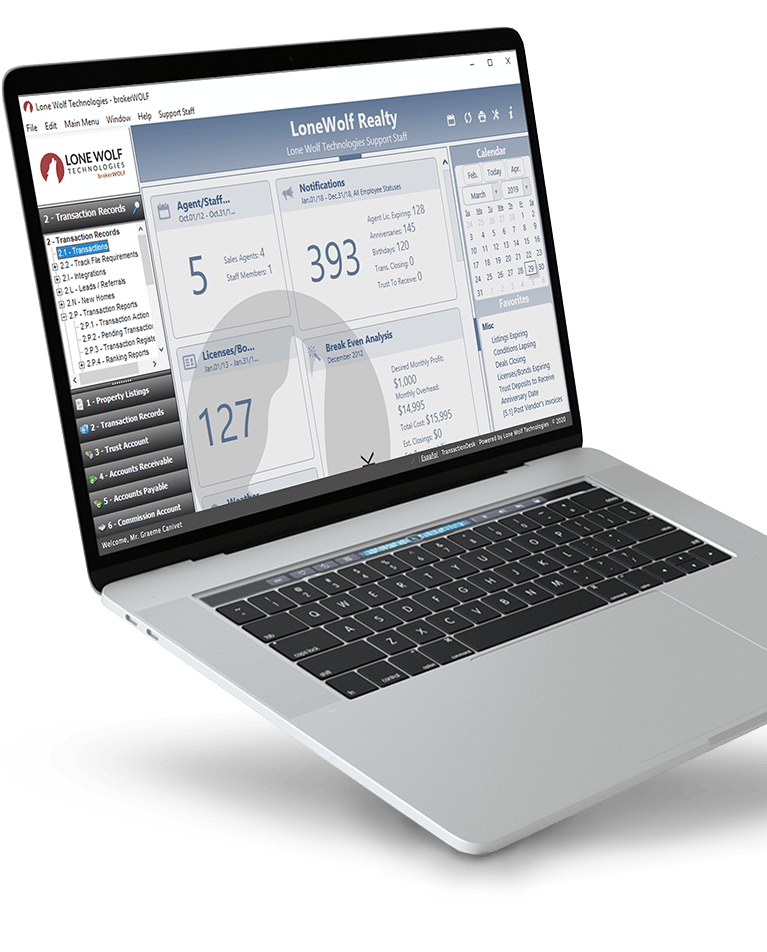 So let's get you the tech you need.
Ready to take your team to the top of your market? We'll work with you every step of the way to make sure you have the best technology for you.