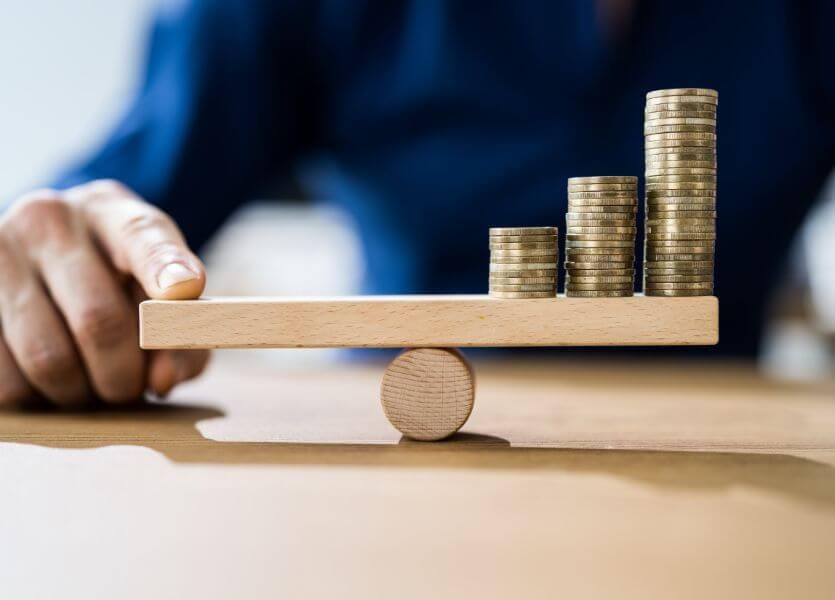 When it comes to real estate, finding and nurturing leads is key. That's why lead generation platforms have become popular in recent years—and why they've developed the many nuances that agents need to know.
These platforms deliver nurtured leads to agents so they can work with them and eventually close a deal. This saves agents from spending time and energy on the cumbersome process of finding fresh leads naturally. 
But what about money?
It makes sense to wonder about the costs to expect and when to expect them. Real estate agents don't always have the luxury of completely predictable commissions—you never know when a deal could close, get delayed, or fall through completely. 
Luckily, there are options. Today, these platforms can be split into two wider groups: 
Pay-at-close models
Monthly payment models
A pay-at-close model is exactly what exactly what it sounds like, with platforms requiring payments from agents only after they close a deal. This most often comes in the form of a percentage that comes out of an agent's commission. On the other hand, monthly payment models offer a regular payment method that leaves an agent's commission out of it. 
Pay-at-close models and monthly models have their pros and cons, which differ based on your business needs too. Below, we'll explore them both to see which one works best for your business. 
The case for pay-at-close models: pros and cons   
Pro: Low upfront costs 
Pay-at-close models are definitely highly sought in today's market, and for good reason: low costs required, if any, upfront. Especially for new agents, it makes sense from a financial standpoint to focus on services with as few upfront costs as possible.
This way, an agent wouldn't have to pay until they close a deal—which, along with being a fair deal, makes it easy to save on costs during slower months too. 
Con: High fees on commissions 
Unfortunately, low upfront costs are a double-edged sword, with the other edge being sky-high fees that can take up to—or even over—a third of an agent's overall earned commissions. 
What does that look like for your commissions?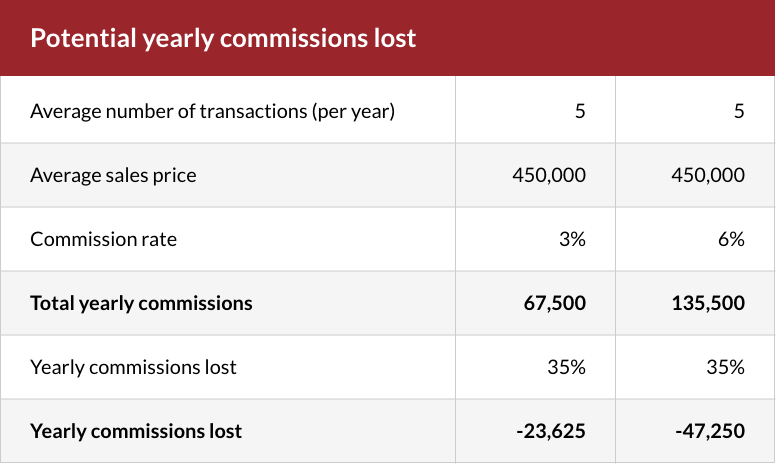 The case for monthly models: pros and cons 
Pro: No fees on commissions
Lead generation services that are billed by the month will ask for exactly that, and nothing more. BoldLeads is one such example of this—when agents close deals, they keep 100% of their earned commissions at close. 
In comparison to pay-at-close models, this can make a significant difference in take-home profits, as well as an agent's financial planning and budgeting.
This also makes for more reliable and predictable costs. While an upfront cost sounds less pleasant than its alternative at first, monthly payment models do have their perks, with the simplest one being that knowing what your lead gen service costs each month will help immensely with budgeting and long-term strategies for your business. 
This is a great solution for agents with smaller profit margins and more of a need to build their capital. 
Cons: Independent payment schedules 
The fees for monthly lead gen models are independent from the number of leads that you close each month. Unfortunately, this means that there won't be payment breaks, even during the off season. 
While there's a risk of loss, it's also easier to break even and profit with this model. To add, this can be an opportunity to plan ahead and make sure your budget stays balanced. Paying attention to details like these on a regular basis will make it easier to stay on top of your business (and bolster it, too). 
So, which one wins? 
All in all, both models have their positives—but monthly payments come out on top. 
While pay-at-close models are a solid option for those who don't want to pay a penny until they've closed a real deal, the hefty commission rates are costly and will lose agents more of their earnings in the long run. 
Meanwhile, monthly payment plans cost less in the long run and are predictable throughout, making it easier to budget and grow your business. It may seem risky to pay upfront costs before closing a deal, but that risk can be mitigated with trusted lead gen platforms like BoldLeads. And since there's no cost at close, agents can save more of their earnings. 
If you're looking to use a lead gen platform on a regular basis, paying a fixed monthly rate will undoubtedly help you find leads consistently, close deals just as consistently, and save more on commission fees in the long-term. 
To learn more about BoldLeads as a monthly lead gen solution, click here.