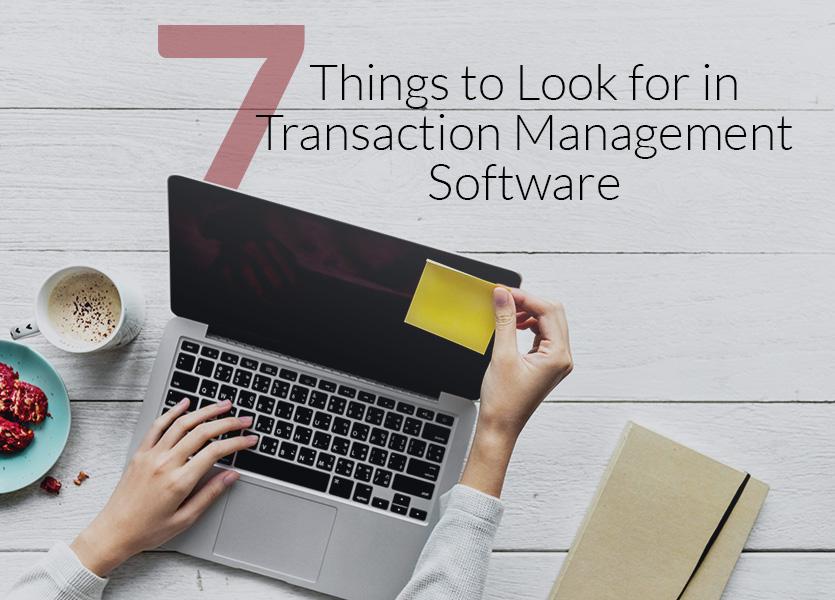 The real estate landscape is changing. Home buyers today can pay for their takeout with apps, ask their phones to call their parents for them, take a leisurely stroll through their favorite neighborhood without leaving their living rooms.
So, it can be a little surprising when a real estate agent shows up at their door with a sheaf of old-fashioned paperwork.
In light of this, it's no surprise that electronic forms and eSignatures are taking over the industry. It's so much easier for home buyers. All they have to do is tap their iPad a few times and their "paperwork" is done. It's also easier for agents, who don't have to lug around all that paperwork, drive it to the office, and spend hours filling out forms.
But what about the brokerage?
For brokerages, it's far too easy to find transaction management solutions that handle part of the problem, but not the whole problem. Maybe they'll find tools for their agents but not their staff, or tools for their staff but not their agents. We hear so much about how these tools integrate and work together, but is that really the most effective way to manage your transactions?
If you decide to take the time to find multiple tools that your brokerage needs to stitch together, why not put that time toward finding a single tool that can do it all?
To help you in your search, we've put together this handy checklist of seven things to look for when you're searching for transaction management software: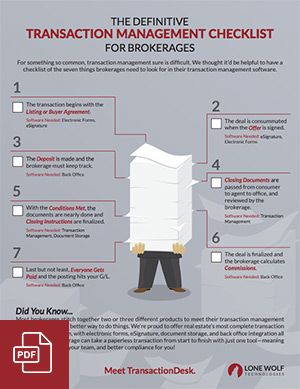 Ready to see how TransactionDesk can help you? Sign up for our webinar today!