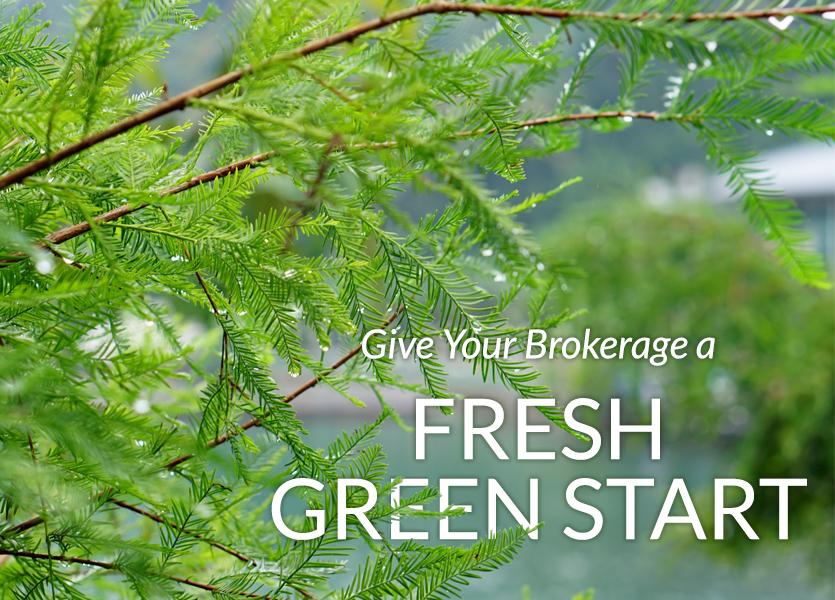 Starting a new brokerage? Let environmental advocacy and leadership differentiate you from your competitors. The results of RISMedia's 2017 survey clearly showed that home buyers and sellers now consider the environment in their decision making. So how can you make your new brokerage green?
Be a Paperless Office

It's 2017. The transition from paper to digital is already reaching its latter stages. Books to ebooks, posters to online advertisements, cheques to e-transfers and the list goes on. Being digital is not only environmentally friendly, but it is the expectation of home buyers and sellers, especially millennials. How can you make your office paperless? Do your note taking on tools like Evernote. Have tablets in your office instead of magazines. Leverage real estate software that lets you manage your paperwork online.

Highlight the Environmental Benefits of Homes

Detail the environmental benefits of your listings. Point out to home buyers the environmental strengths and weaknesses of the homes you show them. How is the home energy efficient (think natural lighting, window insulation, smart home features)? Are amenities walkable from the house? Are there trees on the property?

Don't waste energy!

Create office policies to reduce energy consumption. Shut down computers in the evening. Turn off the lights of rooms not in use. Use window blinds and curtains to help control the internal temperature of your office.

Support Local Environmental Causes

Demonstrate community leadership by championing local environmental initiatives. There are many ways to you can get involved with your local community. Lead community clean ups. Participate in tree planting events. Be an advocate for water conservation.

Reduce Print Advertising!

Pamphlets, billboards, business cards, printed house listings and so on. Together, printed advertising can lead to a lot of unnecessary waste. Choose more environmentally friendly alternatives when advertising your brokerage. Sponsor a youth sports team. Use radio ads. Add clients and real estate professionals on LinkedIn. Display listings on interactive digital displays.
There are many environmental considerations when starting a brokerage (or making your brokerage more green!). For more tips on getting started, download our free Getting Started ebook!