What Is It?
We want all the components of a real estate transaction to work with modern technology. Working with our real estate clients, we've come up with a paperless transaction solution that launches the entire office—lock, stock and barrel—into the digital era.
Are These Your Challenges Too?
‌
Paperwork
It's hard enough to close a deal. It's that much more difficult when you need to shuffle faxes, emails and paperwork to get it done! How do you speed the process up?
‌
Workflow
The back and forth of submission and approval is complicated. Even more so when agents are not fully engaged. How do you get agents and staff to work together?
‌
Accuracy
Over the course of a day, entering data into several systems like the MLS and back office increases the likelihood of errors. Are you sure your data is accurate?
‌
Compliance
Difficulty tracking a file. Where is it? Is it completed? Have the conditions been met? Non-compliance is always looming in the background.
TRANSACTIONS
Our platform puts all of your documents and requirements in one place for your staff and agents. Whether you prefer paper or digital, we make sure your transactions are managed the same way.
BACK OFFICE INTEGRATION
With built-in integration, enjoy a reliable flow of transaction information into your back office.
CHECKLISTS
We want to help your staff and agents stay on the same page. Create custom checklists to make sure agents turn in all of their documents before closing a deal, ensuring compliance.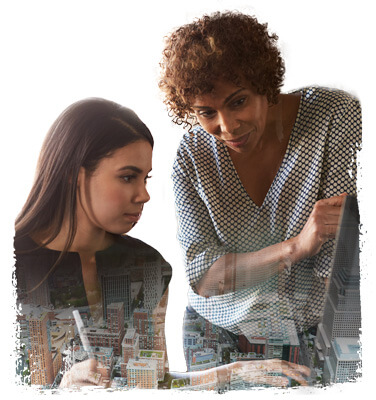 COLLABORATION
Help agents stay up to date on the status of a deal and encourage their participation, with automatic notifications for incomplete or missing documents.
MLS INTEGRATION
One of the greatest time-saving features we can provide is MLS integration, because it means entering data only once.
DASHBOARD
Our online dashboard is color-coded with automated indicators—so there's never a question of a file's status and there's no learning curve.
‍
GETTING STARTED
Modern technology is a valuable asset in recruiting new agents and building a strong roster. Where do you get started?
Download Ebook
‍
WHAT IS 'TECH ENVY'?
A pervasive feeling affecting your agents and consumers alike. How do you overcome?
Download Ebook
‍
FREE WEBINAR
Get past the hype and get down to business: how to tell the difference between piecemeal technology and holistic solutions.
Register Today