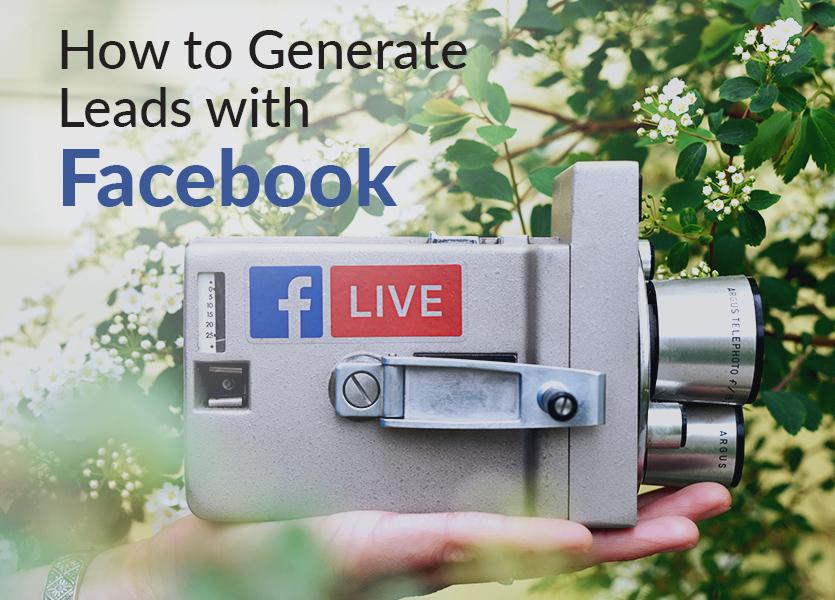 Social media can be an effective tool for bringing leads to your brokerage's website, but it's important to know how to use it to your advantage! It can be a confusing world, especially if you're just getting into it; but it doesn't have to be a stressful situation.
Over the next little while, we'll be looking at how you can take your social media lead generation game up a notch on a few different platforms—but for now, let's focus on Facebook.
With over two billion users worldwide, Facebook is still the iconic face of social media. Its users encompass nearly every age group, engage with all kinds of businesses, and even use it to influence their buying decisions.
Here's what you need to know about generating leads on Facebook!
The quick facts:
68% of U.S. adults have a Facebook account
88% of U.S. adults aged 18-29 use Facebook regularly
62% of respondents to a StubHub survey said they used Facebook to learn about a live event
95.8% of social media marketers say Facebook delivers the best social media ROI
The strategy:
So what can you use to make the most of Facebook for generating leads for your brokerage? Here are a few techniques you can put to work for you.
Live Events
Live events are a popular way for people and pages alike to share ongoing events that they're attending. These events are handy for discovering ongoing local events, and could be a great new way for you to promote open houses easily.
To run a live event, create an event ahead of time using your brokerage's Facebook page. When it's time for the open house, just go to the event page, tap on the event's discussion area, and start a live video.
The 80/20 Rule
As an audience, Facebook tends to be rather unforgiving toward companies that only post about business. The 80/20 rule is a generally accepted ratio of content: it means that you'd post 80% community-related and customer-centric content, and 20% business-related content.
There's wiggle room on the numbers, but this strategy helps establish your brokerage as a community-minded thought leader, which can resonate better with your audience.
CTAs
CTAs, or calls-to-action, give your followers something to act upon. Facebook pages have a handy blue button right near the top that you can set up as a CTA, including phrases like Book Now, Contact Us, Sign Up, and Watch Video.
One emerging strategy is to set up a specialized landing page on your website for this CTA button. It's handy for highlighting a particular listing, encouraging potential clients to schedule a call with you, and so much more!
Your Followers
I remember thinking a few years ago that I had hit a milestone because my Facebook friends stopped sharing Buzzfeed articles and started sharing home listings. Almost overnight, my Facebook feed was full of these beautiful, affordable homes near me, and it did not take long for the homeowner bug to bite!
Posting your listings as albums (with the details in the description) makes it easy for your viewers to share them with their own circles, which could help bring in clients you might never have reached otherwise.
These are some of the quick and easy ways you can start getting more bang for your buck on social media. Stay tuned next time when we talk about how you can generate leads on Instagram!
Want an easier way to handle all those extra sales? Check out how brokerWOLF—now with TransactionDesk and Analytics—can keep your brokerage on track!