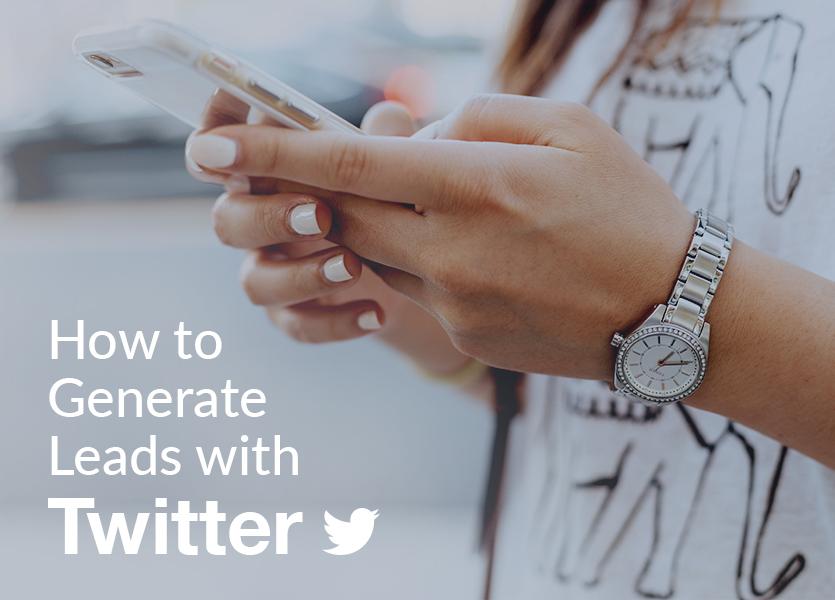 Social media can be a useful tool for generating leads for your real estate brokerage, and we've been talking a lot about how you can put it to work for you on platforms like Facebook and Instagram.
Now, we just have one left in this series to talk about: Twitter.
Twitter, the popular microblogging site that started back in 2006, has become famous nowadays for non-sequiturs and controversial statements, but it's so much more than that.
Despite being almost as old as Facebook, Twitter continues to be a popular platform for many age groups.
Here's what you need to know to generate leads on Twitter!
The quick facts:
330 million people use Twitter every month
21% of U.S. adults use Twitter
36% of U.S. adults aged 18-29 use Twitter
80% of people who purchase through Twitter are what it calls "affluent millennials"
The strategy:
So what can you use to make the most of Twitter for generating leads for your brokerage?
Ads
All social media networks use ads in one form or another, and Twitter is no different.
It actually reports that 25% of folks who were in the market for new cars relied on Twitter to influence the decision. And while you're not selling cars, it's worth recognizing that these users—who are potentially part of Twitter's "affluent millennial" demographic—are spending big money based on what they see on the network.
Hashtags
Hashtags, iconic for their #look, started on Twitter as a way to categorize and search for content quickly. When you're using them for your brokerage, be sure you know which ones are trending—and make sure you know what they mean! Misinterpreting a hashtag can spell disaster for your brand recognition.
You can also use your own unique hashtags to create a conversation around your brokerage, a particular listing, or even an issue that you're interested in sharing with the general public. Just don't go overboard making your content #trendy!
Content
Twitter is known for its short character limits—even though it's been upped to 280 characters from 140, that's still way shorter than Facebook or Instagram messages (63,206 and 2,200 characters, respectively). That can make it a little intimidating to come up with messages that fit and still say what you want them to say!
If you're not sure about your message, CoSchedule has a neat opt-in tool that will score your tweet draft based on a few criteria, including message type, sentiment, characters, and hashtags.
These are some of the quick and easy ways you can get started generating leads with Twitter. Check out our guides for Facebook and Instagram for more helpful information!
Want to see how we can help save you time and keep your transactions under control? Book your personal demo today!