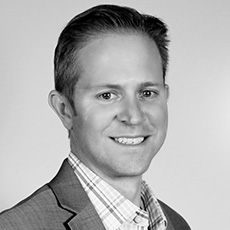 Matt Goddard
GM, Back Office Management
Matt is the General Manager, Back Office Management at Lone Wolf Technologies. Prior to joining Lone Wolf, Matt spent 15 years with the Trapeze Group, an operating group of Constellation Software, as a VP leading Product Management. Previous to the Trapeze Group, Matt was a Product Manager with DMTI Spatial.
Matt holds an MBA in Information Technology from the Schulich School of Business, a degree in Commerce, and a Certificate in Applied Digital Geography and GIS from Ryerson University.
When Matt isn't strategizing around best-in-class technology solutions, he enjoys playing hockey, waterskiing, and watching his two young boys play sports.
‍
Latest Blog Posts
Displaying: 1 - 1 of 1
July 9, 2018

A recent survey found that the #1 challenge for brokers was understanding their agent's performance. This challenge was followed closely by an inability to discern how the brokerage was performing in a timely manner. While most brokers knew what…